About the Community Health Board Coalition
We serve our Black, Indigenous & People of Color (BIPOC) communities to transform the societal conditions in which we exist.
CHBC believes that in order to better serve BIPOC (black, indigeneous and people of color), immigrant and refugee communities, Community Based Organizations (CBOs), Public Agencies, Non-profit and government agencies must focus on Leadership development programs that intentionally recruit people of color and that incorporate individual leadership training, organizational capacity building, and constituency development. 
Such programs include goal oriented, place-based policy work that enables participants to develop the skills and tools needed for effective policy engagement and advocacy. Programs should provide opportunities for formal and informal mentoring and support networks of relationships across boundaries of race, ethnicity, and class. 
The wisdom and experience of BIPOC communities hold a promise beyond enhancing the quality of life in communities of color. Leaders in these communities can help create substantive policy changes that lead to greater economic, health  and social equity across economic and social sectors. The nation suffers when these voices are not heard. The promise of democracy is fulfilled when everyone has the opportunity to be part of the conversation and influence policy outcomes.
Community-Based Participatory Research
Community-based participatory research (CBPR) research approach emphasizes the importance of creating partnerships between researchers and the people for whom the research is ultimately meant to be of use ("knowledge users").
Decolonizing Research
All of the research conducted by CHBC applies decolonizing and anti-racist methods in order to shift health care systems and policy and better serve our communities.
Methodologies
Collaborative approach to research that equitably involves all partners in the research process and recognizes the unique strengths that each brings.
CHBC's Leadership Council members are members of our 15 health boards who are selected by the exisiting members of the LC. Their responsabilities include:
Commit to serving on the CHBC Leadership Council for 12 months

Lead and or co-lead projects, so the work is shared across all members

Consistently participate in weekly meetings (Mondays at 5 PM)

Facilitate CHBC meetings on a rotational basis

Be accessible and responsive to phone, text, and email communications

Work collaboratively in a fast-paced environment

Provide insights about community needs and opportunities to ensure the work of the CHBC is well informed and pertinent

Represent CHBC at various meetings, as needed
Members are approved and appointed by the existing CHBC Leadership Council.
Yordanos Teferi, ESQ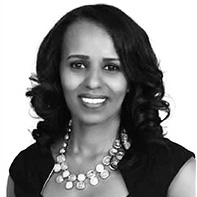 Yordanos Teferi is an Eritrean Health Board member and an eDiscovery attorney with over 16 years of experience in a combined law firm and Fortune 100 companies. Upon returning to Seattle, Yordanos began serving on the board of the Eritrean Community Center, which introduced her to the great work of the Multicultural Community Coalition, for which she currently serves as the Interim Executive Director. Yordanos also serves as a Steering Committee member of the County's Pandemic and Racism Advisory Group, the City of Seattle's Equitable Development Initiative Interim Advisory Board, Seattle Department of Transportation Policy Advisory Group, Transportation Equity Workgroup, as well as on the Communities of Opportunity Governance Board.
Robin Narruhn, Ph.D., MN, RN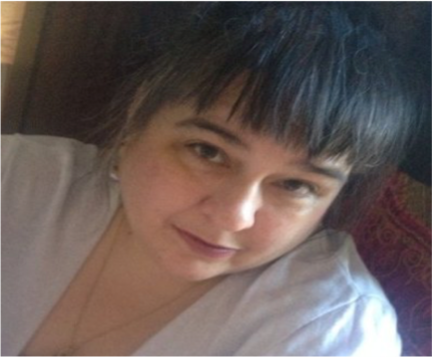 Robin Narruhn is a nurse researcher and professor at Seattle University who earned a Ph.D. in Nursing Science from the University of Washington. She specializes in promoting culturally safe reproductive care for women from Somalia. With a master's degree in community and global health, she has worked as a nurse for over 20 years in maternal child nursing and community health. She is a volunteer for the Pacific Island Health Board and a founding member of the Marshallese Women's Association. Robin is also a founding co-chair of the Community Health Board Coalition, which conducts community-based participatory research, including a mental health assessment and work on mitigating the effects of COVID-19 on immigrant and BIPOC communities. She is a representative on the King County Board of Health and the COVID Pandemic Antiracism Community Advisory Group. In her free time, she enjoys gardening and birdwatching with her daughter.
Diem Nguyen, Ph.D., M.Ed., MPH